Produ

ction Design Products, Inc. introduced MatMaster, its newest mat rolling machine at Clean 2011 in Las Vegas. This new generation of mat roller features automatic delivery to an accumulator, bin container, or conveyor. Instead of returning to the operator, rolled mats automatically move to the next operation, increasing productivity and reducing labor.
MatMaster addresses safety concerns with a built-in photoelectric sensor (for instant shutoff) and a single belt roller bed (no pinch points) both included as standard features. [read more]

LIKE NEW AT A FRACTION OF THE COST
PDPI will convert your old equipment to "like new" machinery for a fraction of the cost. Like new equipment arrives completely assembled and ready to operate. Contact us for more information on how we can help refurbish your old equipment.

Read how PDPI's custom-built EZ Sorter Mat System with RFID Technology has benefited Servall Uniform and Supply by assisting in the automation of their distribution system for mats. Servall has seen significant benefits in efficiency, throughput, and floor space savings with PDPI's automated route sorting system with RFID Technology.
[read article]
Trade Show Schedule
ITRA, February 19-21, 2012
Nashville Airport Marriott Hotel, Nashville, Tennessee
CSC Network, March 7-9, 2012
Aria Resorts & Casino in Las Vegas, Nevada
International Industrial Laundry Distributors
Cleansoft AS, Norway
Jensen France S.A.S
Vaskemik A/S, Denmark
Kleen-Tex, Japan, Inc.
For additional information please contact:
Laundry Products Sales: (763) 421-9310
Association Memberships
Production Design Products, Inc. supports the following industry trade organizations by active participation as a member in good standing:

CSC Network, Central States Corporation Network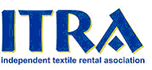 ITRA, Independent Textile Rental Association

 TCATA, Textile Care Allied Trades Association

 TRSA, Textile Rental Service Association of America

WATS, Wisconsin Association of Textile Services